Challenging Position Open For High-Achieving Events Manager...
I'm Looking For A
BLOCKBUSTER Global
Events Manager
I'm Launching Something BIG - and I Need
A High-Achieving Global Events Manager
To Put Their Stamp On An Exciting New Business Venture...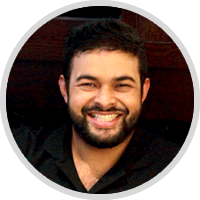 From the desk of Shaqir Hussyin
If you're an experienced, successful, driven events manager who wants to step up and take on the challenge of my new business venture - creating a worldwide network of business education events - then I am looking for YOU.
I and my team of pro marketers are about to unleash the biggest business education seminar organization on earth - and I need an events manager who isn't afraid of a little risk, a bit of hard work, and some sweet rewards along the way.
And of course I'll pay you handsomely for the honor.
My search has begun - I'm looking for...
This is unlike any other events management role you've ever performed, or even heard about.
Here's the thing: I've made millions online over the past few years by speaking at and running marketing seminars around the world, but I'm continually dismayed at the lack of quality  marketing education in this industry (outside of my own events).
That's where I need YOU to save the day. I'm planning a HUGE launch this year, something that is going to blow the minds of my customers (And blow away the over-promising under-whelming competition)
Here's A Few Attributes Of A Ninja Marketing Coach (Also What I'm NOT Looking For...)
Self Starter and Hard Working! We are a fast paced work environment so we will want someone who can hit the ground running.
You are a BORN HUSTLER! I need someone to strike win/win deals, chase people up, uncover opportunities that others would have missed, all to make us the only choice in this industry.
You are absolutely PUMPED by what you do. This is important...no clockwatchers! Your focus needs to be on getting the job done - not getting the job done before the whistle blows. Heck, there isn't a whistle anyway. I don't even have a clock in my office, so if that's your thing, you're not a good fit for me. This doesn't mean you have no life - I think jetting around the world is a great life! But you might not get down the pub for a pint too often...
Self Managing -- To be clear - I'm an ambitious, hardworking guy, but you also have to be able to deal with me not giving much direction, my slow (or nonexistent) communications and me generally ignoring you in favor of working on my businesses. If this is you, we'll get along like a house on fire.
You are Entrepreneurial! Remember - this isn't 9-5, you need to OWN this position, and make it YOURS.
This isn't a 'normal' workplace, or a 'normal' role, so I don't want 'normal' people to apply for this position.
I'm looking for a great Global Events Manager who is dedicated to creating the ULTIMATE business education seminar company.
Overseeing the launch of my Global Events including handling all the logistics and communicating with the events team. You will audit events, room layouts, perform spot checks and document procedures
Responsible for booking hotel rooms and flights for staff ahead of time, managing their schedules, and communication with them regularly to keep them in the loop
Responsible for working with the accounting team to pay hotel and contractors, recording all expenses, getting receipts to the right people, etc.
Responsible for new equipment orders and tracking where equipment is while maintaining an updated inventory list
Responsible for reporting ticket sales, attendance rates, numbers of sales at the event and safe keeping of order forms for the team
Inform the CEO and management team via regular weekly updates on overall strategy and execution to division manager
Researching locations of potential events- making sure events are within the right range of one another
Liaising with the hotels in booking space, getting contracts signed, and making sure we have what we need
Managing staff at events, assigning them to roles (eg. mic runners, registration staff, etc.)
Responsible for closing the books on each event and getting all numbers to the accounting team. Must perform exact reporting of costs per registration, show up, attendance rates for different cities, P&L per event, and other relevant statistics
Track and report numbers on registrations before each event, anticipate and plan for forecasting attendees
Work to book speakers at events, coordinate with advertising team on media buys to ensure everything needed is ready and goes out on time.
Compensation and Getting Paid:
Finally - we get to the fun part!
Look, I know you actually scrolled down here first to check the salary I'm offering, but I'll overlook that for now. Because for the right person, with the right skills and by far most importantly the right attitude, you stand to get paid an absolute mint.
And the other thing you'll absolutely love about me - I love to give gifts and bonuses here and there, especially when my people go above and beyond the call of duty (Which happens every day, but let's not get ahead of ourselves just yet...)
My goal is if you qualify, and are the right person to work for me, you WILL make more money with me than you've ever made in your life working for anyone else.
You will learn more than you've ever thought possible. You'll make a truckload of cash, far more than you would serving some overweight executive manager who doesn't care whether you live or die.
You'll become part of my family.
How To Apply For This Position
Still with me? Awesome! (I like you already)
Now for my favorite part - I get to watch you on video while you sell me on hiring you. Not so much fun for you, but let's get started anyway,
First you need to make me a video. If you don't have a camera or webcam, just use a phone, I'm not expecting a Hollywood blockbuster here. In the video, tell me these four things:
How and why you're going to kick absolute BUTT in this role
What kind of experience you have to back up point #1
How much you want to get paid to live the international lifestyle with me
When can you start?
Please keep it under 5 minutes. (Remember: I have to take time out to watch these...) Upload it to YouTube.com and copy and paste the link into the application form.
To  Apply Fill Out The Form Below